How to Decorate Your TESGO EBike for Christmas
This Christmas, take a merry trip through town while enjoying the joy that the holiday season provides. You'll hear bells ringing, see windows and buildings illuminated with lights, and pass ornament-covered trees and people running to hear carols being sung behind church walls.  You may load your cargo onto the back rack or front rack of your TESGO EXPLORER and travel with ease. Having said that, you should take a moment to decorate your electric bicycles to up the ante on your Christmas preparations and enjoyment this year. You can make a difference even though this may not be typical. You shouldn't exclude your bike from the enjoyment. Check out this blog to see different ways to decorate your ebike.
Paint your E-bike Frame:
You can customize the frame to make the e-bike more appealing. Adding new paint to an e-bike frame will make it appear brand new. On the Internet, you may get a wide range of bike paint ideas with a wide range of decorative alternatives. Additionally, you can choose a store that specializes in painting bikes. The rusted parts of the old e-bike can also be efficiently hidden by painting the bike frame. That will give the frame a new feel and make it appear brand-new!
Adding Christmas decoration:
One of the best decoration idea for your bike is to use Christmas decorations. These can be altered in every aspect and are easily customizable. These Christmas decorations can be used in lot of places including frame,handlebar,front rack, rear rack and spokes of the wheels.
Use Lights to Decorate:
Lights can be used to customize your bike in addition to being a required bicycle component for both daytime and nighttime riding. There are solid and colorful lights, as well as flashing lights. By doing this, you can mix safety precautions with bike decorations. When it comes to the various types of ebike LED lights you can purchase, you have options for almost every part of your bike, including your wheels. It is not recommended to make your own lights or to attach any bought lights to or close to the engine or battery due to the nature of electricity and battery-powered bicycles. Using battery-powered lighting will be safer. It's quite imaginative to decorate your bike with lights, but you'd need some practical experience to know where to put. Here is some recommend parts on ebikes for you to use lights to decorate.
Frame
Front and Rear Rack
Handlebar
spokes of the wheels
You may ride around town in the holiday spirit after the lights are up.
List for Decoration: 
Christmas Garland
Christmas Wreath
Lights
Santa Claus Figure
Christmas Ribbon
Ornaments
Christmas Swag
Bell
Whatever ebike decorating thoughts you may have, and however you go about decorating your bike, the journey is all yours. you can express your individuality and creativity by personalizing their e-bikes!
---
Newletter
Promotions, new products and sales. Directly to your inbox.
Lastest Blog Post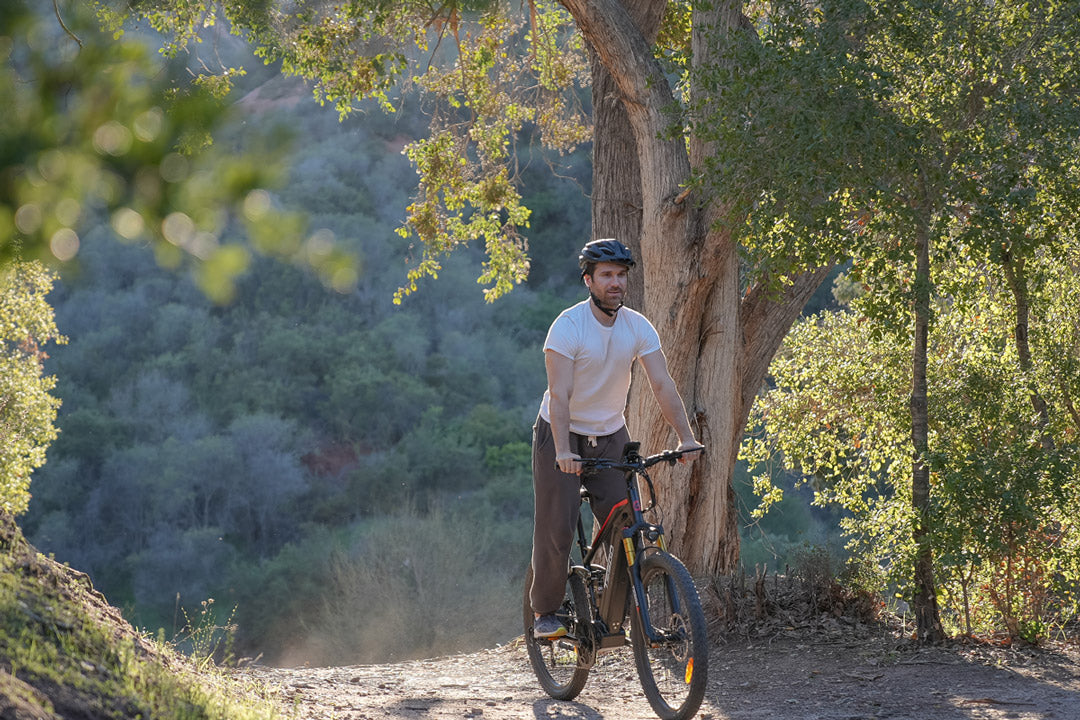 Bikepacking This Fall 2023 with Tesgo Electric Bikes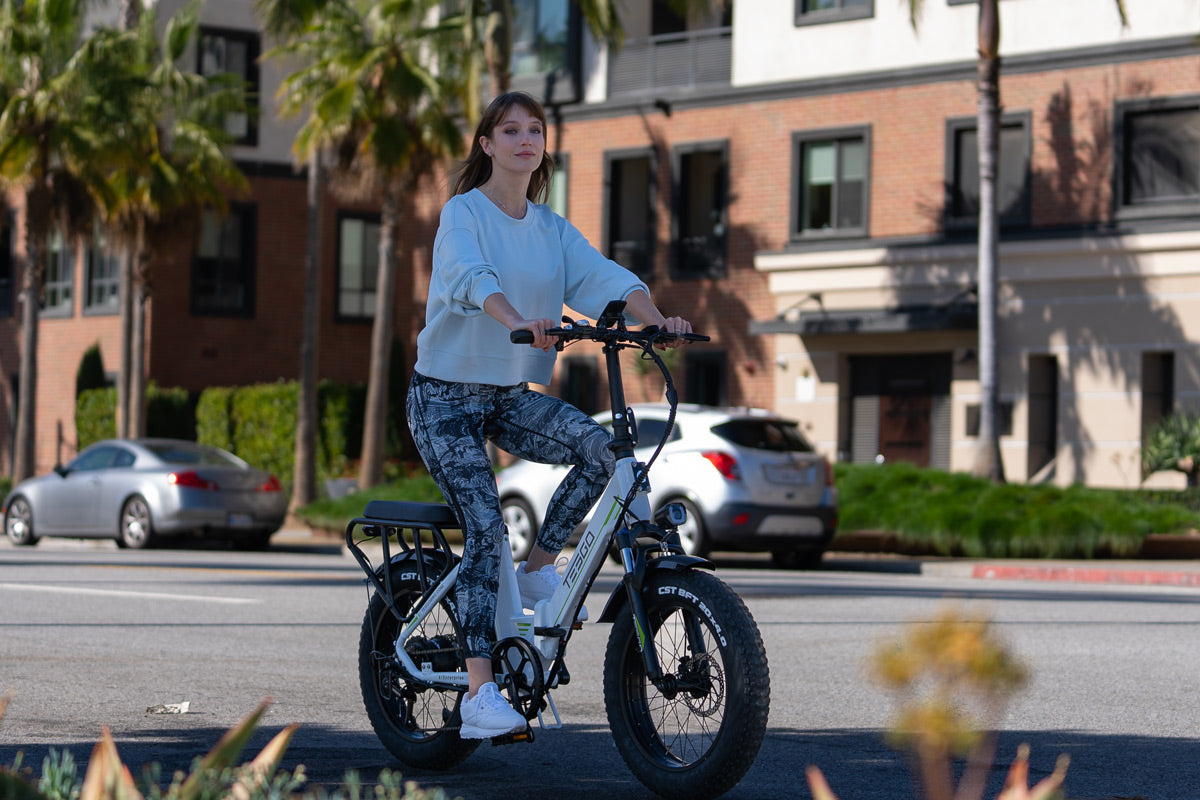 A Comprehensive Guide to Safe and Responsible E-Bike Riding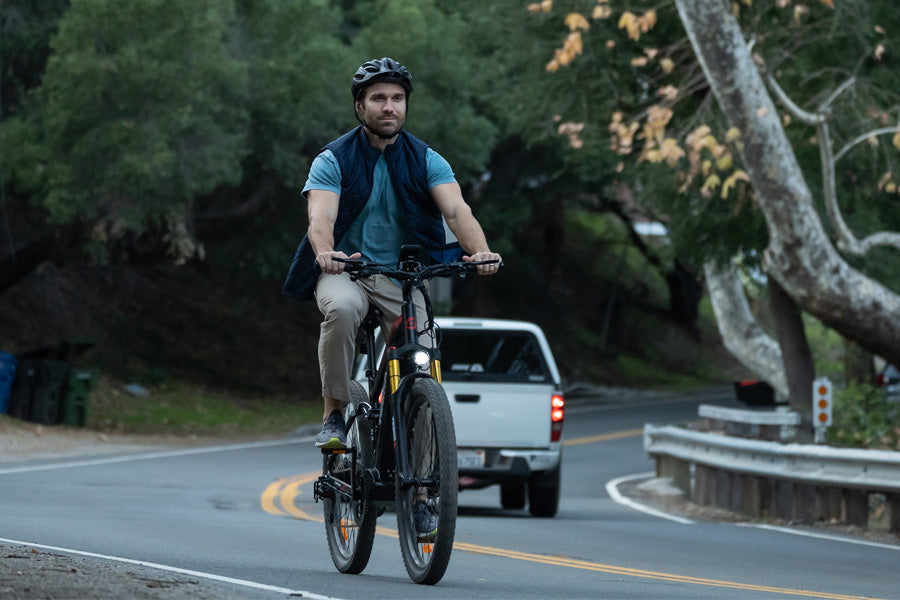 The Evolution of Electric Bikes: A Brief History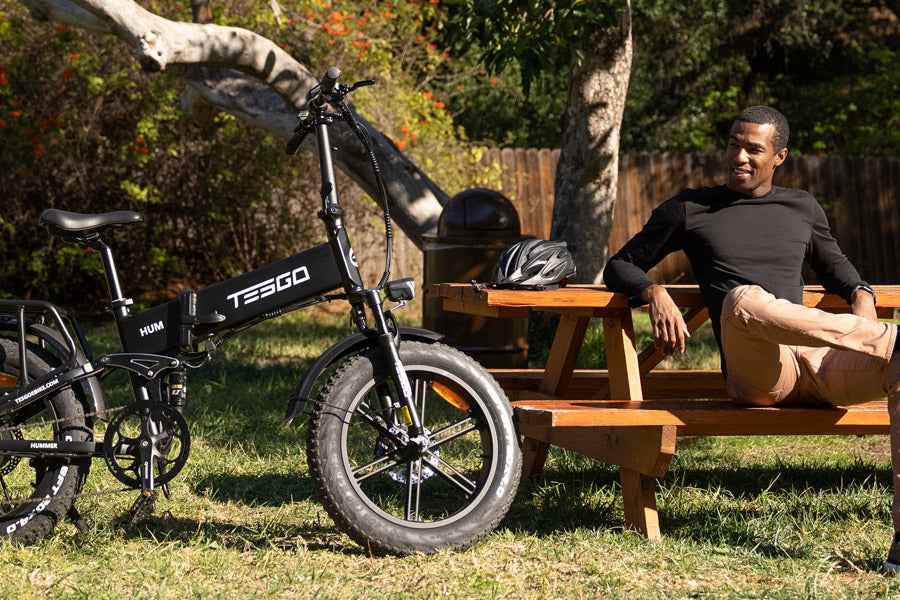 Tesgo E-Bikes vs. Traditional Bicycles: Which Is Right for You?
Choosing the Right Electric Bike: A Comprehensive Guide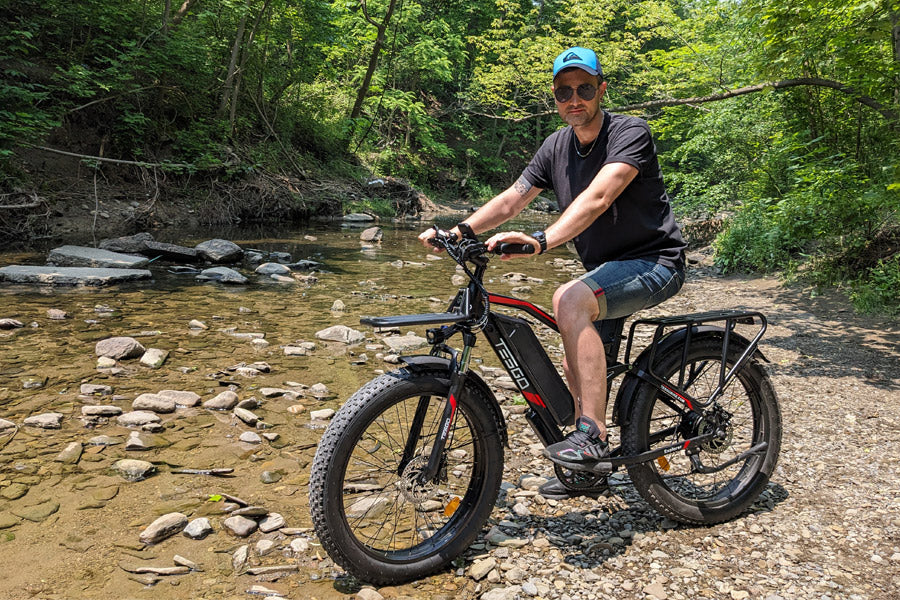 Exploring the Benefits of Full Suspension on the Tesgo Explorer