Why E-Bike Is Best Christmas Gift?
The holiday season will be here in a flash. Considering how difficult it may be to come up with the ideal holiday gift idea for loved ones and close friends. Are you looking for a special Christmas present idea for bikers and cyclists? For that special someone in your life this Christmas, a TESGO e-bike is a wonderful eco-friendly and healthy gift idea—even if it's for yourself! Check out this blog to see why the Tesgo e-bike is the best Christmas Gift.
Best family gift:
Tesgo E-bike is suitable for all age groups. For the entire family, consider going electric! Help the family in your life switch their car keys for a cycling helmet as a novel, practical, and environmentally friendly way to travel. With the backseat, the TESGO Enterprise can accommodate up to two people. Families are kept safe and secure by safety features like a high-intensity LED headlight, an integrated taillight with brake light, and reflectors that boost visibility when driving.
Best gift for the earth
Many individuals prioritize sustainability. No matter where they reside, those of us who are environmentally conscious have long recognized the advantages of cycling and electric bikes as vital components of a sustainable lifestyle. By switching to two wheels, you may reduce your own carbon footprint, contribute to the nation's push for clean technology, and improve the quality of the air in your neighborhood. Why not adore it? E-bikes are excellent presents for children who enjoy being outside and are a practical method for them to travel to school or their friends' houses.
Best gift for health
we've all got that friend that enjoys exercising, eating well, practicing meditation, or just enjoying being active outside. Electric components on electric bikes are designed to supplement human power rather than to completely replace it. The assisted power can make cycling up hills or steep grades much more doable for people with mobility issues. You'll also burn calories as you ride because the additional power doesn't totally replace your efforts. Actually, according to recent studies, riding an e-bike is a terrific form of exercise that is at least as effective as riding a regular bike. Along with burning calories and maintaining your fitness, you'll be able to go farther distances without being as exhausted. The Tesgo e-bike is intended to let you pedal further and faster.
Save time for your loved ones
Consider your friend who frequently gets stuck in traffic on the way to work. This individual would really benefit from owning an e-bike. They will contribute to lessening the number of pollutants released into the environment and have a less stressful commute.
Safer than traditional bikes:
In addition to offering riders more power than regular bicycles, TESGO e-bikes also include hydraulic brakes, which is a significant improvement in terms of safety. Traditional bicycles have cable brakes, but the hydraulic brakes found in Tesgo e-bikes last longer and are considerably less likely to malfunction. Moreover, Tesgo e-bikes also have fat tires, which reduces the possibility that you'll suffer a flat tire or lose control of the vehicle while riding on unpaved surfaces.
There are many reasons to think about giving bikes as Christmas presents, but switching to an e-bike is one excellent method, in particular, to let someone know how much you care and appreciate them. E-bikes offer year-round convenient mobility and wholesome exercise and are safe, environmentally friendly, and ideal for all ages and fitness levels. 
---
Newletter
Promotions, new products and sales. Directly to your inbox.
Lastest Blog Post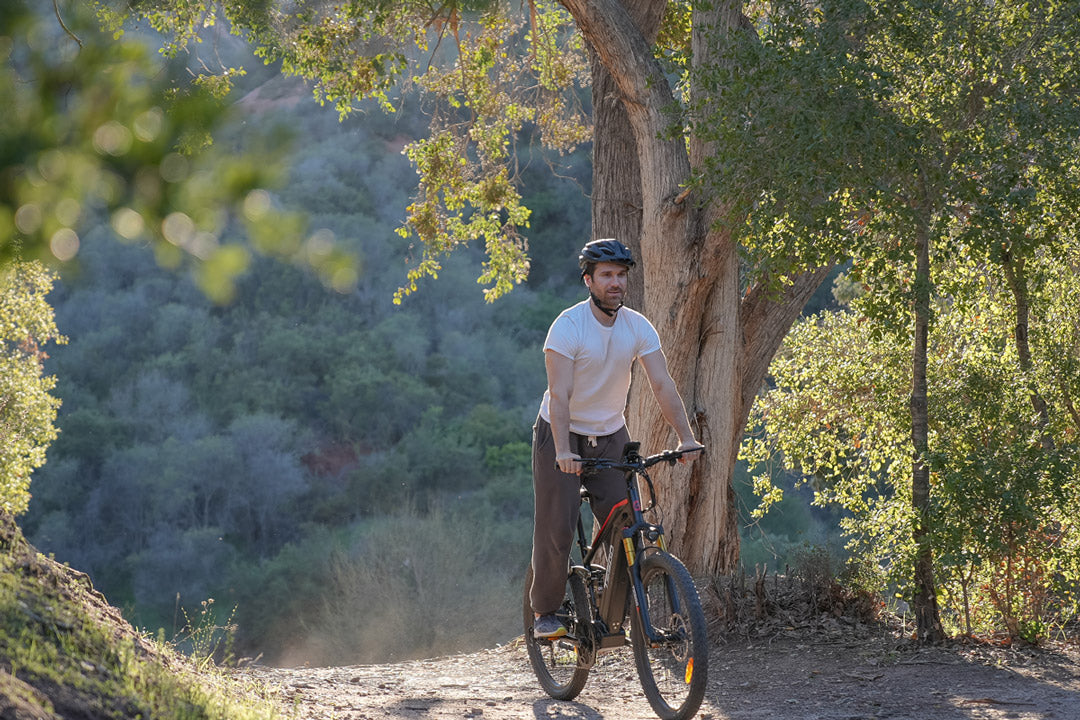 Bikepacking This Fall 2023 with Tesgo Electric Bikes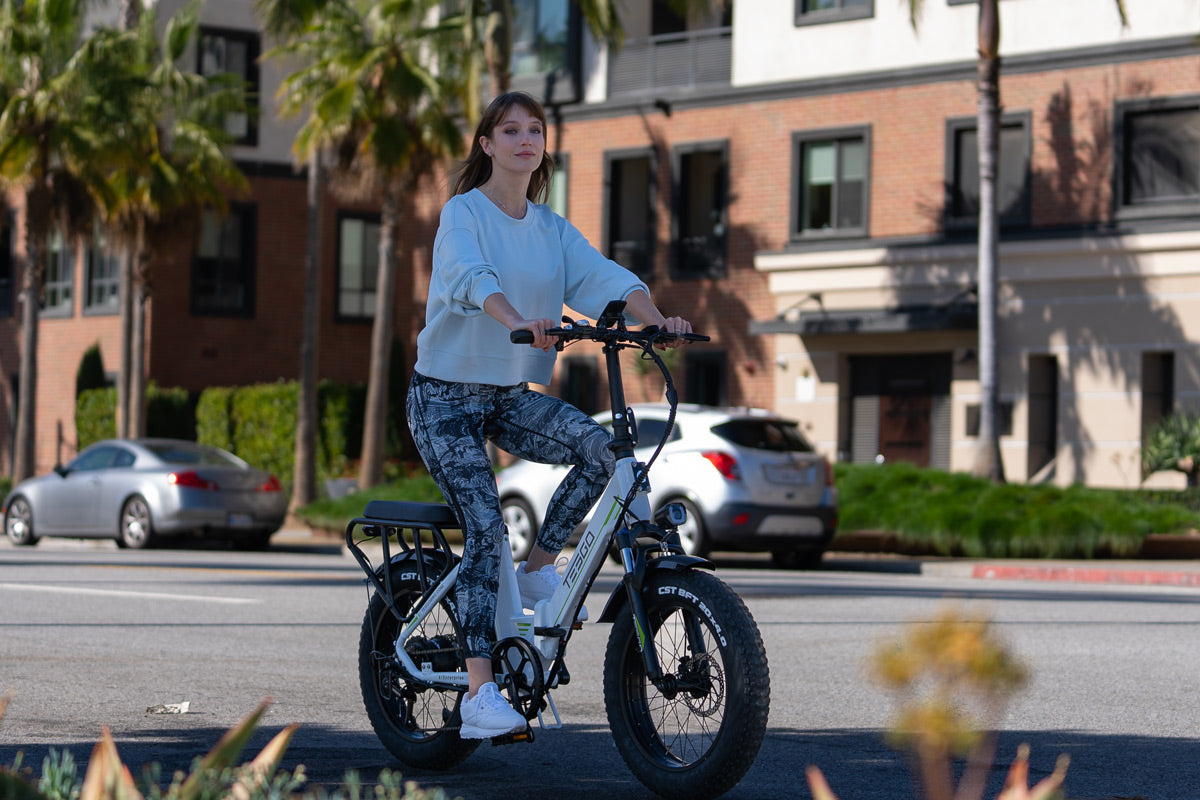 A Comprehensive Guide to Safe and Responsible E-Bike Riding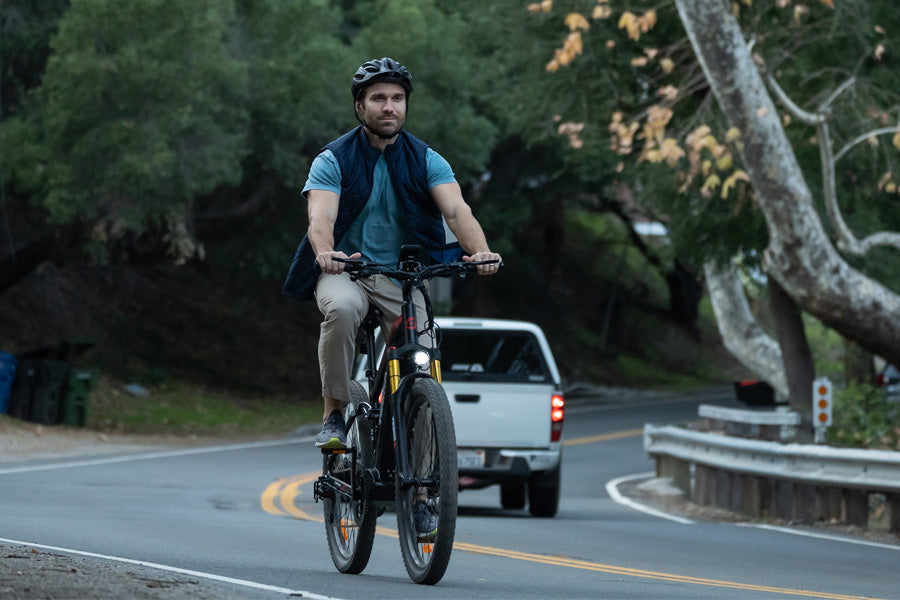 The Evolution of Electric Bikes: A Brief History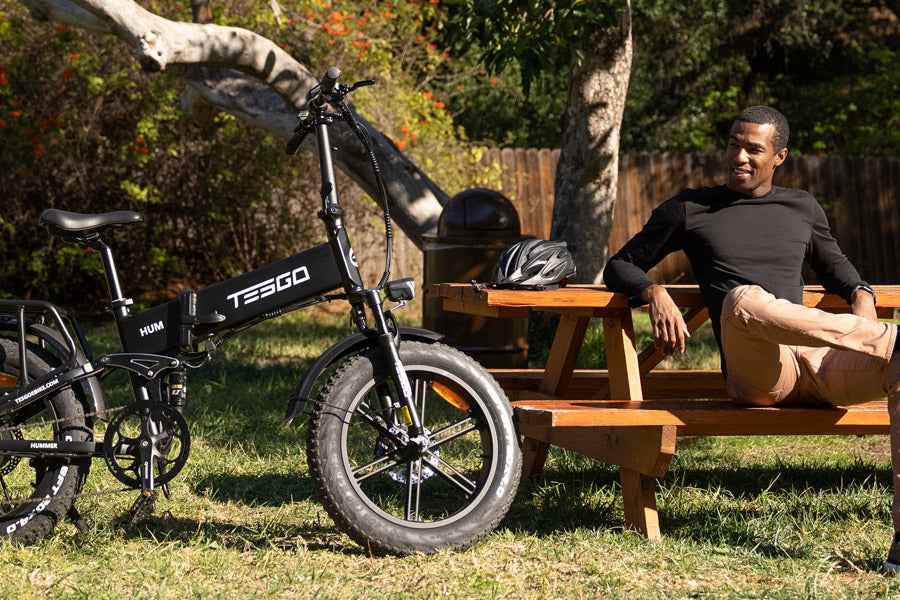 Tesgo E-Bikes vs. Traditional Bicycles: Which Is Right for You?
Choosing the Right Electric Bike: A Comprehensive Guide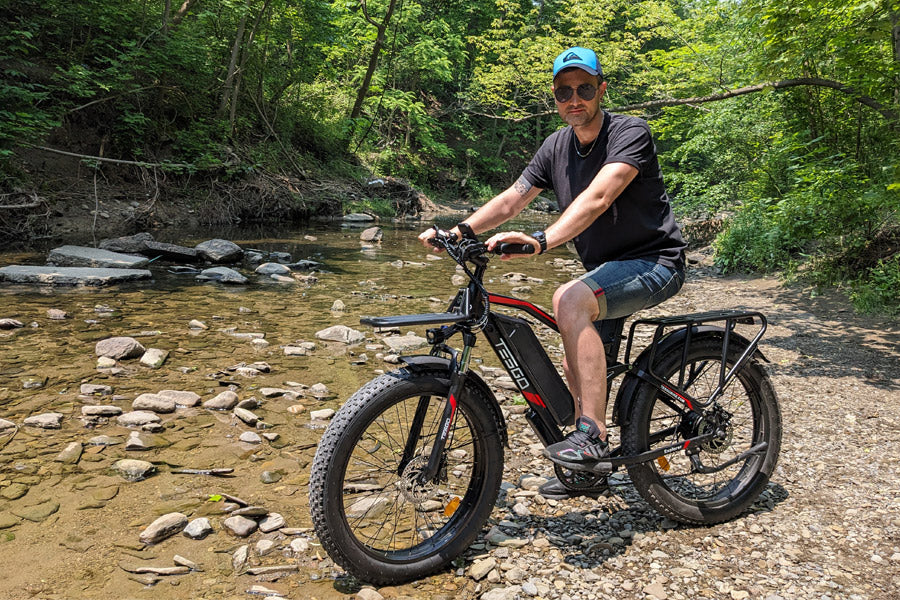 Exploring the Benefits of Full Suspension on the Tesgo Explorer