BUY NOW PAY LATER WITH KLARNA
Purchase your Tesgo bike with Klarna who offers financing plans that range from 6-36 months with interest rates starting at 0%.Our instant approval process has zero impact on your credit score. It's easy with Klarna.Approval is instant for customers who already have a Klarna account. The applicants will be prevented from tricks like deferred interest or hidden fees, no extra fees will be charged except fees for their purchase.
How to apply Klarna Credit?
STEP1: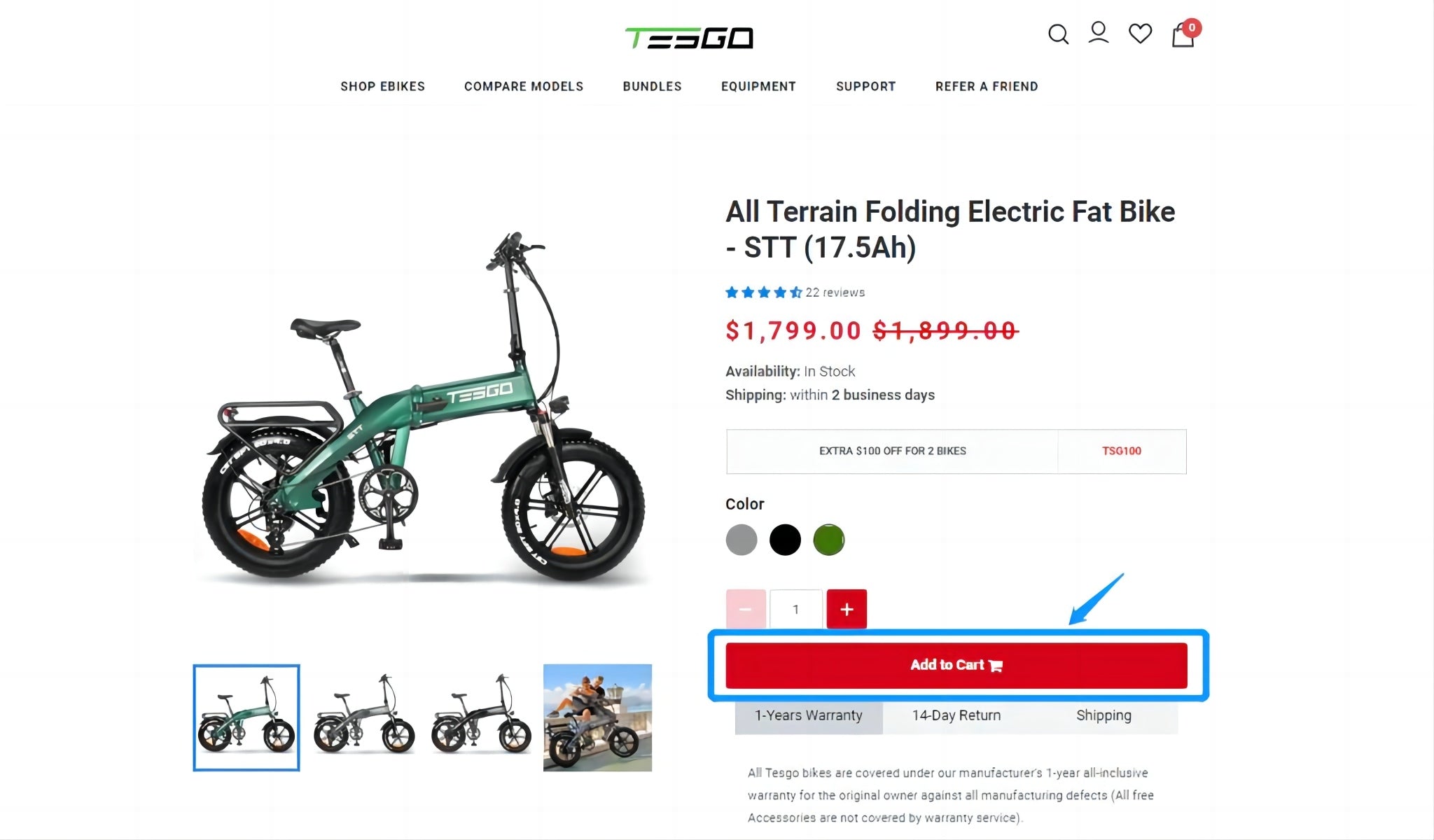 step2:
STEP3:
Fill Shipping Information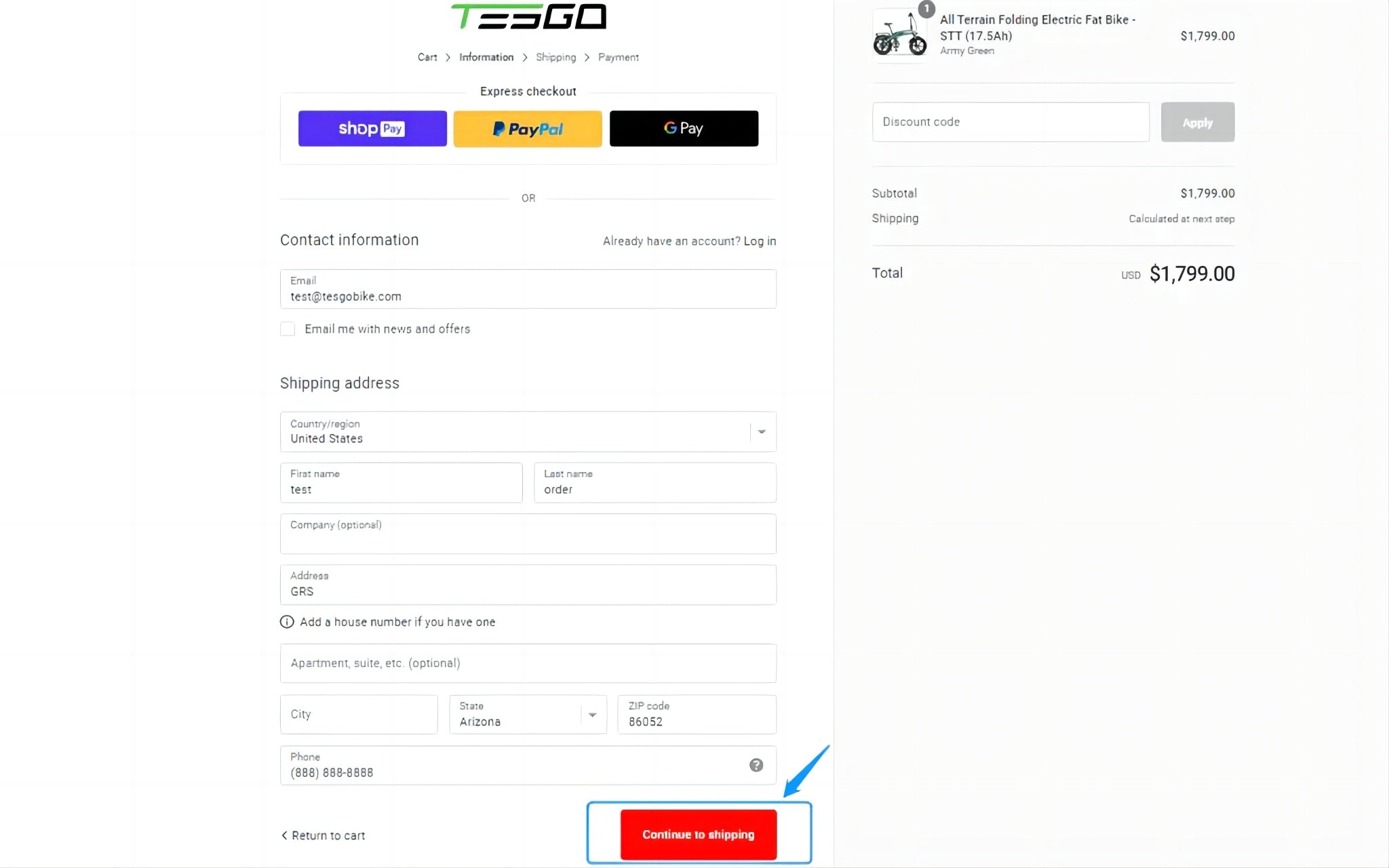 STEP4:
STEP 5
Choose Klarna Payment Option
*Promotional purchase rate ranges from 0%-19.99% APR. Non-promotional balances have an APR of 19.99%. Subject to a $2 monthly minimum interest charge and credit approval. APR based on creditworthiness and subject to credit approval, resulting in, for example, [X] [(number of monthly payments)] equal monthly payments of $ [X] [(amount at 0% APR)] to $ [X] [(amount at 19.99% APR)] per $ [X] [(amount borrowed that the calculation is based on)] borrowed. Minimum purchase of $ [X] [(min purchase amount)] required. 0% APR financing only available to qualified customers with excellent credit history. Monthly financing through Klarna issued by WebBank, member FDIC.

If there is any other question or help needed, please contact: support@tesgoebike.com