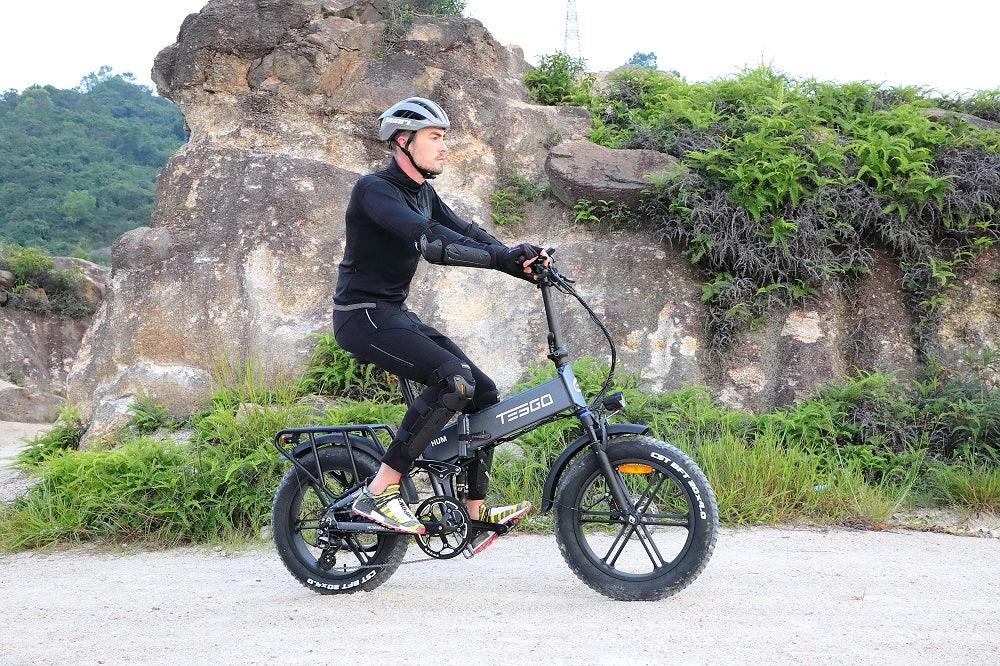 This electric bicycle can be folded and off-road, come to see the unique Hum Pro
The bicycle has been invented for more than 200 years, and electric bicycles are everywhere around us. Whether it is commuting to work or leisure travel, it can have a place. With the continuous development of society, electric bicycles are increasingly regarded as green alternatives to gasoline-fueled vehicles. Based on this situation, I will bring you  Hum-Pro, a foldable electric car that is both smart and stylish.

Hum-Pro uses environmentally friendly energy and is equipped with high-quality components designed by intelligent vehicle control units. It is the best substitute for gasoline vehicles and an excellent companion for maintaining health. It uses widened tires to conquer all terrains, powerful motors enhance and save your strength, and its compact folding design can take you anywhere.
From the appearance design, the Hummer Pro electric bicycle adopts an overall streamlined design, showing the jumping antelope spirit. Its unique appearance uses hydroforming technology, and its two-step compact folding design also makes Hummer Pro like an elegant and flexible wizard, you can easily put two in the trunk of your SUV, and travel is very convenient.
After testing, the maximum weight that Hummer Pro can carry is 130KG, and anyone with a height of no more than 1.94m can use it with confidence, and its adaptability is very high.

Hum Pro  is enhanced by a precise electric power system, which perfectly balances the efficiency between power and energy. According to the standards of electric bicycles in different countries, Hummer Pro has designed a variety of models such as 250, 250S, 500S and 750, 750S. Among them, the 750 model is equipped with a motor of up to 750 watts, which can reach a speed of 32 km/h, and provides a usable range of up to 70 kilometers, which is easily qualified for the "last 2 kilometers" mission goal in the daily commute. Hummer Pro also designed a concealed battery box, which is waterproof and dustproof to avoid accidental falls during riding, ensuring the safety of the power system.
Hum Pro uses 20-inch widened tires, designed to enure safer riding by providing more contact surfaces. Whether it's wet stones, muddy paths or snow-capped mountain slopes, Hummer Pro can easily do it. It makes you feel comfortable during riding, has excellent shock absorption, high puncture resistance and stronger abrasion resistance. It is the perfect companion for your commuting and outdoor sports.

With Hummer Pro, you can ride in pedal, hybrid or fully electric mode according to different scenarios and personal fitness status. Hummer Pro provides a torque sensor that can directly drive the motor. The output of torque force occurs almost simultaneously with pedaling, so your Hummer Pro can detect the pedaling force and provide sufficient support at the pedal for the first time. It helps the bicycle to accelerate quickly or make it easier to go uphill. Through the balance between manpower and motor power, Hummer Pro coordinates work and improves battery efficiency, allowing you to feel an unprecedented riding experience.

In terms of safety, Hum Pro is equipped with Tektro disc brakes on the front and rear, with strong response braking force to ensure complete control of different surfaces. The reliable mechanical brake makes the stop smooth, safe and easy to maintain. The 7-speed gear transmission is used in conjunction with the Shimano rear derailleur to achieve smoother shifts. Allows you to choose suitable gears for various terrains. The extra protection of the middle suspension makes off-road adventure easier than ever.
In the current crowdfunding stage, Hummer Pro provides two popular colors for everyone to choose from: black and gray. In the future, Hummer Pro will provide more personalized customization services. Owning a Hummer Pro exclusively for you will no longer be a dream!
---
Newletter
Promotions, new products and sales. Directly to your inbox.
Lastest Blog Post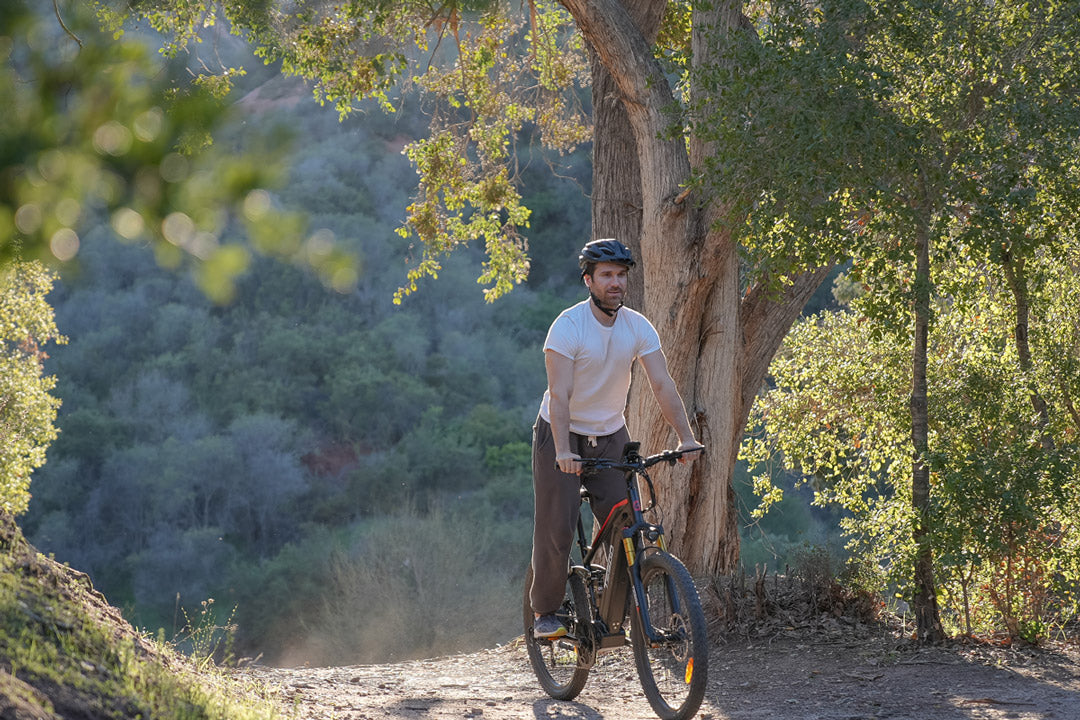 Bikepacking This Fall 2023 with Tesgo Electric Bikes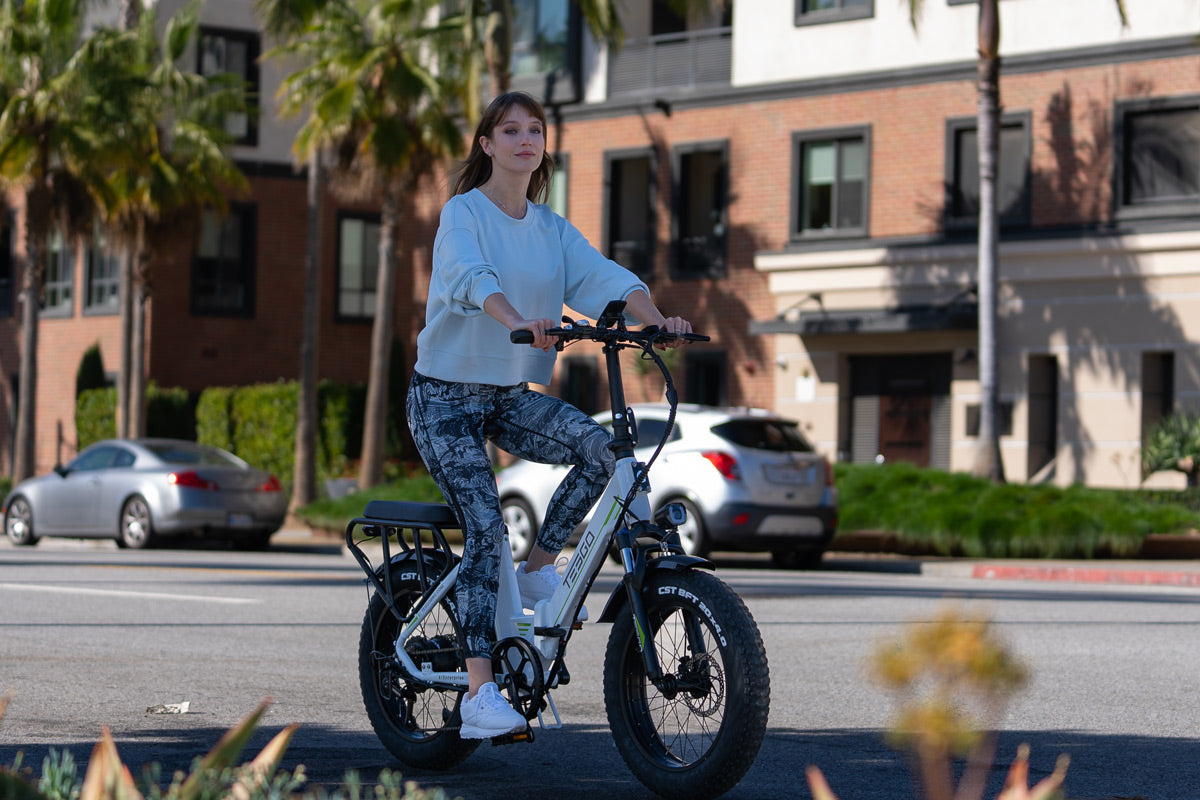 A Comprehensive Guide to Safe and Responsible E-Bike Riding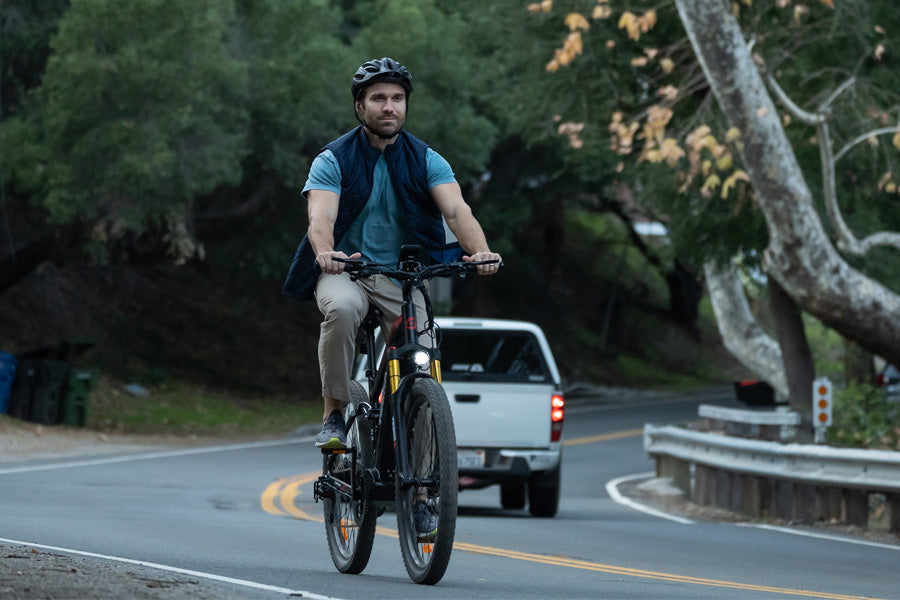 The Evolution of Electric Bikes: A Brief History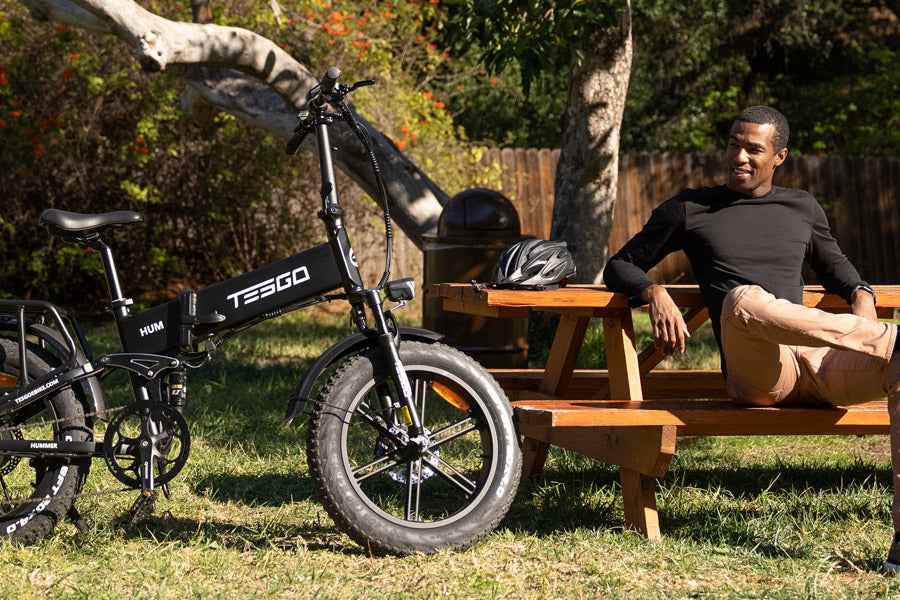 Tesgo E-Bikes vs. Traditional Bicycles: Which Is Right for You?
Choosing the Right Electric Bike: A Comprehensive Guide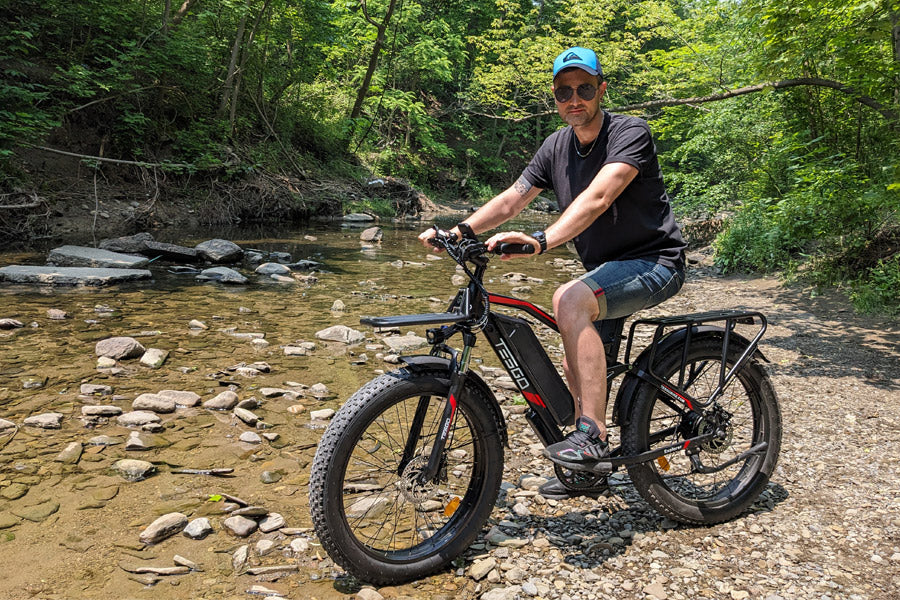 Exploring the Benefits of Full Suspension on the Tesgo Explorer